Wedding Thank You Card: Wording, Etiquette, and Examples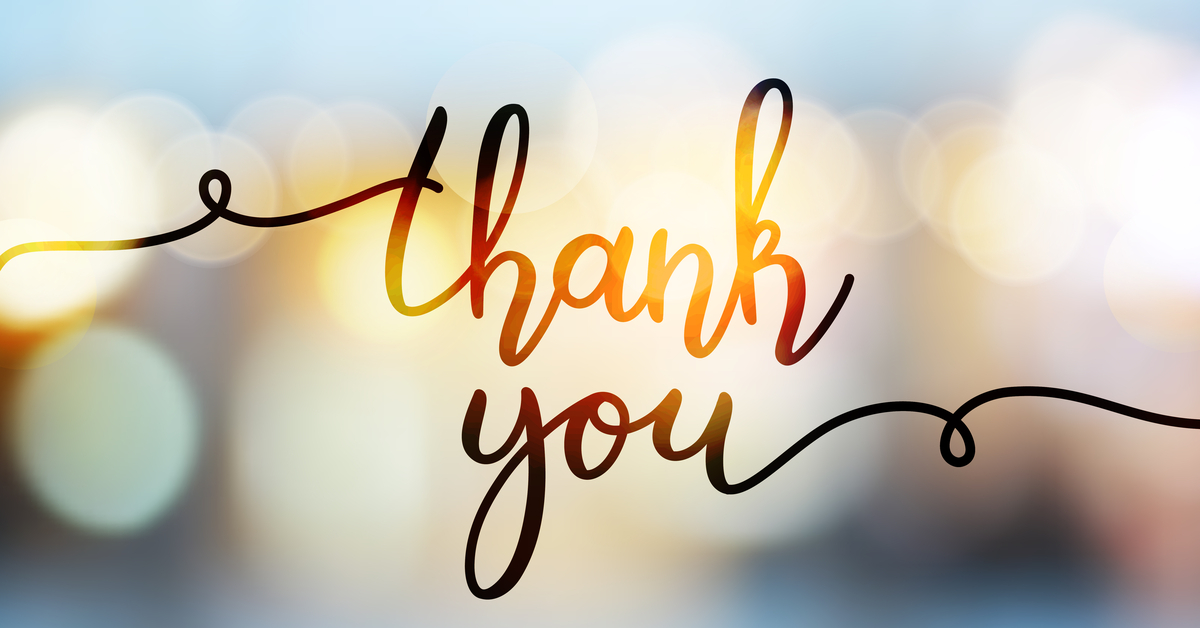 After a wonderful wedding day, you feel blissful. And it's only natural that you feel very grateful to everyone who came and helped to make it so special.
And by far the simplest way to express that gratitude is by sending out lovely Thank You cards.
Besides, this is proper etiquette, and is a very straightforward and direct way of making it clear that you appreciated the company of everyone there no matter how small or large their role.
And it needn't be a daunting task, with your married partner beside you, it could be one of the first things you do together as a married couple (after the honeymoon of course!)
In this article, we're going to discuss proper wedding thank you note etiquette, before talking about the wording on the cards, and showing you some examples that you can use as templates.
We also have a top suggestion as to where to buy your wedding thank you cards, before wrapping up with a brief conclusion.
First Things First – Keeping Records
Image from: https://www.shutterstock.com/image-photo/womans-hand-signing-guest-book-pen-2926472
Names and Addresses
In order to be able to actually write your wedding thank you cards, you will need a record of all the people invited to attend.
It doesn't matter where or how you keep this record, so long as you can get hold of it when you need it.
You could use your guest list, whether handwritten or on a spreadsheet, complete with both names and addresses, or you might prefer to invest in a wedding planning book.
For more information on this, please refer to our other article entitled Best Wedding Planner Books to Plan Your Dream Wedding, which is available on this link.
Who Bought Which Gift
But it's not just addresses you need to worry about, you also have to take the time to make a note of who got you which gifts.
This is important because the "thank you for attending" cards can also double as a "thank you for the gift" card.
But this is a blessing not a chore. It;s nice to take your time pouring over your wedding gifts, and appreciating all the thought and care that went into choosing your gifts.
You might even decide to write your thank you cards as you go through the gifts you have received.
Wedding Thank You Note Etiquette
Image from: Thank You Mach Hand Lettering Watercolor Stock Vector (Royalty Free) 295953353 (shutterstock.com)
Who Receives a Thank You Card
The key to wedding thank you note etiquette, is to not leave anyone out.
Of course you will want to thank all the members of the wedding party, such as the parents, the bridesmaids and the groomsmen, and you will also want to send thanks to everyone who gifted you with a wedding present.
But you need to send your wedding thank you notes to everyone who was invited to the wedding. And to be clear that's everyone who was invited and not just everyone who was able to attend.
(Of course, sending a note out to non-attendees will run a little differently from those for your remaining guests, and we will be sure to cover that a little later.)
But in addition to thanking everyone for their company on the big day, you may also want to thank everyone who helped make the day special. This includes the hosts of the wedding, a wedding planner if you used one, the entertainment, and the wedding vendors.
You may have had some guests that could not attend the ceremony itself, due to numbers, but who were able to attend the evening celebrations, and ideally these guests should receive thank you cards also.
When to Send Out Your Thank You Cards
Ideally you should send out your thank you cards within 2 weeks of receiving your gifts.
But this is just an ideal guideline. So long as you send out your thank you cards within a maximum time frame of 3 months from your wedding day, you'll be within the rules of wedding thank you note etiquette.
The sooner the better though really. Most newlywed couples make it the first thing they do together when they get home from their honeymoon. And this is a good idea.
If however you have received any gifts before the wedding ceremony, such as wedding shower gifts, then you should send out your thank you card 2 weeks after receiving the gift.
Wedding Thank You Card Wording
Image from: https://www.shutterstock.com/image-photo/womens-hands-letter-his-hand-words-555031240
First of all, don't worry too much about the exact wording of the card. You're not expected to write up a masterpiece, and you're not expected to bring up anything about your relationship to the receiver so far.
To add a more personal touch to these thank you cards, it might be an idea to have each card written by the partner who knows the receiver best. This is because sincerity is key here.
Although it is important that the card is signed (not printed) by both members of the married couple.
Or alternatively, you could come up with a generic template for each wedding guest, that you simply tweak and tailor the thank you note, personalizing it perhaps by closing off as you would if you were sending them a text message.
By which, I mean treat them with intimacy and familiarity if you consider yourself close to the receiver, by using phrases such as "much love" and "always". If you aren't particularly close to the receiver you may prefer to use terms such as "sincerely" or "warmest thanks".
So, the thank you note has just 4 main sections, how you address the recipient, a thank you for their being there to share your big day, a thank you for your gift, and a close. A few sentences is enough, an essay is not necessary.
You may also like to add that you would love to see them again soon. Though this is not necessary if this would be awkward to arrange. (Ultram)
Wedding Thank You Card Templates
In this section, we're going to show you some examples of thank you notes for inspiration.
Thanking for a Registry Gift
Dear Andrew and Lisa
Thank you so much for the induction cooktop! We've been using it to great results!
We're so happy you could come to the wedding and take part in our big day.
You should both come and visit us in our new house!
Much love,
Carrie and John
Thanking for a Cash Gift
Dear Phillip and Emma
Thank you so much for our generous gift! We decided to spend the money on a spar day – it was absolutely luxurious!
And thank you so much for attending our special day, it was lovely to have you there with us.
We'll have to meet up for a catch up at the next opportunity!
Best wishes,
Carrie and John
Thanking Someone Who Couldn't Attend for Their Gift
Dear David
Thank you so much for the waffle iron – we just love the scent of waffles in the morning!
We're so sorry you couldn't make the wedding. We did miss you, it wasn't the same without you.
But thank you for thinking of us. We would love to see you again soon.
Always,
Carrie and John
Thanking a Member of the Wedding Party
Dear Emily,
Thank you so much for being my maid of honor! You've been a fantastic help through the whole wedding planning process, and I honestly believe we couldn't have pulled it off without you.
Your toast was really heartwarming (and funny) it was so special to have you there by my side.
Your friendship means the world to me, and I just want to thank you for always being there.
Much love
Carrie
Thanking the Wedding Vendor
Dear Suzanne,
We would just like to say a huge Thank You for doing the catering for our wedding day. The menu was superb and people were praising how good it was all through the night. Some guests said they've never eaten so well!
Thanks again for being part of our special day.
Warmest wishes,
Carrie and John
Where to Buy Your Thank You Cards
Don't be tempted to email your thank yous instead of writing a thank you card. A thank you card is something your guest can keep forever, whereas an email is very easily lost. A handwritten thank you note is always best, and is seen as being more thoughtful.
This does of course mean that you will have to buy all the required stationary. And you shouldn't wait until after the honeymoon to order this stationary, as this will delay them being sent out, and will be poor etiquette.
Ideally your thank your cards should be designed to match the decor of the wedding itself. You could order thank you cards that match the design of the wedding invitations and the place names. Buying these altogether would be ideal.
Alternatively, you could wait until the wedding photos have been sent to you and include wedding photo images within the thank you cards – it would make a great keepsake.
Here are some great wedding thank you cards that we think you'll love!
Hallmark Wedding Thank You Cards Assortment
When the recipient receives this card, there will be no doubt in their mind on opening the envelope that it pertains to a beautiful wedding.
The cards are very elegant and you get 6 of each sort, you can give your favorite cards to the members of the wedding party, but every guest will receive a very nice card.
The set totals 36 cards altogether, so you may need to buy several packs. But they are very affordable and will not set you back.
Shutterfly's At Last Script Thank You Card
If you want to send a more personalized card, you could send one that comes complete with photos from the actual wedding. It's a great way to lend the perfect personal touch, and makes for a more memorable keepsake.
Sure these kinds of cards are more expensive than the more generic kind, but we would argue that they're still great value for money.
Minted's Key Ingredient Thank You Cards
What makes Minted's wedding thank you cards stand out against the rest is how they're expertly designed by independent artists.
You can if you choose to include photos from your wedding, and you have a wide selection of designs to choose from. And once you've chosen your preferred design, you can choose a color theme.
What we love about Minted's wedding thank you cards is how they can incorporate free recipient addressing, which means one less thing for you to worry about.
They're slightly more expensive than Shutterfly's offering, but many people feel that it's worth paying the extra.
Final Thoughts
At this point you should now be fully caught up on wedding thank you card etiquette, and know who you need to send your cards out to and when (i.e. in a timely fashion).
Moreover, we've also discussed how sincerity is the key, and that it's essential to write a handwritten note rather than drop your guests a line via email.
And with our inclusion of suggested templates, you should now be in a good position to take these templates as inspiration and show your gratitude not just for your wedding gifts, but also for your guest's attendance for your special day.