18 Gorgeous Rose Gold Wedding Ideas
Rose gold is a super versatile wedding color scheme, mainly because it's a color that can be worked into both vintage-style and modern wedding aesthetics.
Rose gold is subtle, elegant, and simple, plus it's the perfect middle ground between silver and gold.
From rose gold lighting to rose-hued accessories, dresses and decor, we've put together 18 gorgeous rose gold wedding ideas to get your creative juices flowing.
https://www.brides.com/rose-gold-wedding-ideas-5025126
Rose gold is a color that provides warmth and coziness to your wedding venue.
Another great thing about this tone is that even though it looks expensive, you can easily achieve these looks by draping your venue with warm-hued fairy lights and rose gold lanterns.
This creates ambiance in both indoor and outdoor settings.
https://www.weddingfavorsunlimited.com/bridal_blog/2018/11/15/the-best-rose-gold-wedding-ideas/
https://i.pinimg.com/originals/51/c4/b6/51c4b63e9addce8a7bb5e7d9a57aff67.jpg
One of the great things about rose gold is that it works for both summer and winter weddings.
For winter, rose gold sprayed branches and tea lights look stunning, and in summer, lots of greenery and white works like a dream with rose gold.
https://kissthebride.biz/
https://www.weddingchicks.com/
https://www.weddingomania.com/
Rose gold looks stunning in glitter and catches the light beautifully. So if you're someone who loves sparkle, rose gold is a great choice.
When it comes to dresses, there are so many options. You can go full-out rose gold, with rose gold bridesmaid dresses or even a rose-gold adorned wedding dress.
However, if you're looking for something more subtle, you can simply accessorize with rose gold – how about rose gold nails, or shoes? Or even a rose gold wedding ring or band?
https://www.pinterest.co.uk/pin/798403840177289619/
https://blog.stylishwedd.com/
Turn heads in a stunning rose-hued dress with gold detailing.
There's a fine line when it comes to colored wedding dresses, but for some reason, rose gold dresses manage to look elegant and classy despite not being traditional.
https://image.dhgate.com/0x0s/f2-albu-g10-M01-07-09-rBVaWV4Z7SGAGA4DAAPGR_qiZ_Q210.jpg/rose-gold-bridesmaid-dresses-a-line-spaghetti.jpg
https://cdn11.bigcommerce.com/s-8pbex5o8y4/images/stencil/1280×1280/products/305/2327/3__40756.1479888835.png?c=2?imbypass=on
https://www.budget-bride.com
https://www.brides.com/rose-gold-wedding-ideas-5025126
https://www.brides.com/rose-gold-wedding-ideas-5025126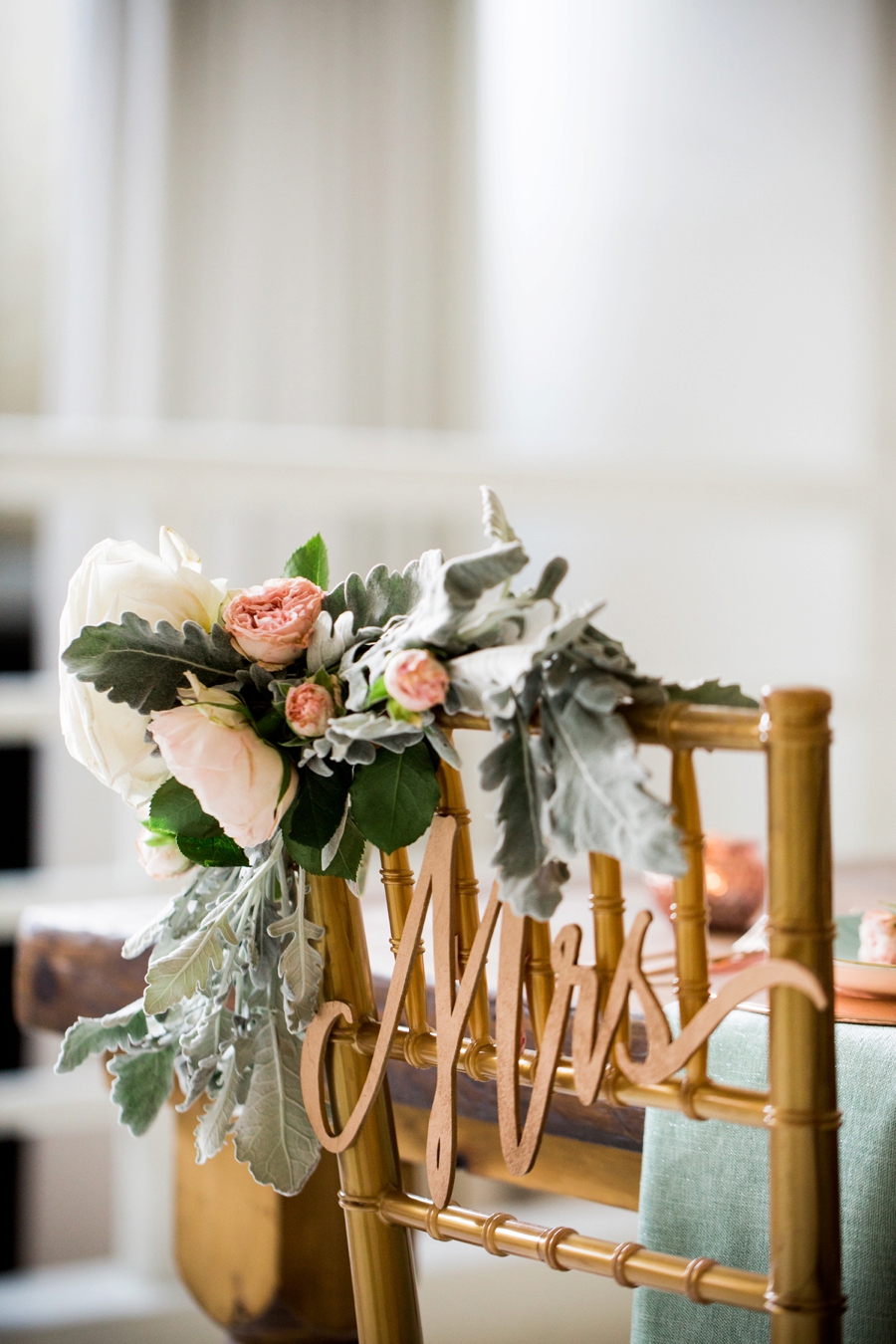 https://eldmedia.s3.us-east-2.amazonaws.com/wp-content/uploads/2016/04/Eclectic-Mint-and-Rose-Gold-Wedding-Ideas_0013.jpg
https://www.davidsbridal.com
When it comes to flowers, there's so much choice if you go with a rose gold theme.
Roses are of course an obvious choice, but you can go for a spectrum of pinks and accessorize with rose gold ribbon or glitter, or keep it simple with crisp white roses – which look stunning against rose gold chairs and decor.